Construction Clients' Group
Members
– will you be next?
Negotiating your way through conflict (1 day)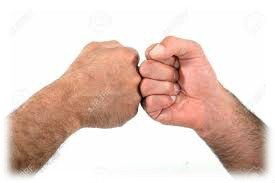 The aim of this practical skills-based workshop is to help you understand and manage conflict as soon as possible in the workplace.
You will understand your personal conflict management style & learn how to identify the early warning signs and causes of conflict so it is easier to resolve issues early.
You will be given tools for intervention strategies & dealing with difficult behaviours and learn an easy negotiation method.
Influence, create and maintain a 'win-win' culture.
What am I going to learn?
Understand why conflict occurs and your personal style in dealing with conflict
Have the knowledge and tools to prevent and manage conflict situations
Gain core skills of listening & questioning for negotiations
Have an understanding of the phases of a negotiation
Be clear about balancing both the substance & relationships in a conflict situation
Negotiate with difficult people and have skills for working collaboratively with others
TUTOR INFORMATION
Saranya Tarrant, Associate Constructing Excellence NZ
BED. CQSW, Diploma in Applied Social Studies
MBTI Practitioner, NZQA Assessor Qualification
IMNZ Associate, Trainer
Saranya has extensive experience as a successful trainer and resilience coach. She has spent the last 34 years developing and delivering workshops to teams, first line leaders and managers in the UK and NZ. Saranya has been working with the Constructing Excellence team for 12 years. She has a passion for improving relationships, communication and wellbeing in the workplace.
Saranya co-developed and tutors on the Diploma of Managerial Excellence in Engineering and Construction. She teaches the Myers Briggs Personality Profiling, Managing Change, Resilience, Leadership Skills and Communication Skills Modules and is an Associate Trainer for the Institute of Management New Zealand.
* Constructing Excellence training courses, workshops and events qualify for Continuing Professional Development (CPD) hours for some industry and professional bodies in New Zealand.
To discuss a customised in-house training programme, please contact our Training Manager, Ange Marshall, on amarshall@constructing.co.nz