Construction Clients' Group
Members
Will your logo be next?
Board & Management
The Construction Clients' Group is governed by a Board of Management made up of representatives from across the three regional centres in Auckland, Wellington and Christchurch.
CCG Board of Management
Liam Nolan, Christchurch City Council - Regional Chair (South Island)
Ian Wheeler, Panuku Development Auckland - Regional Chair (Auckland)
Tim Warren, Constructing Excellence NZ & Academy of Constructing Excellence
More about our Founding Chairperson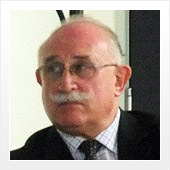 Joe Hollander is a "retired" Professional Engineer; his earlier education was in industrial and civil engineering, business and management, undertaken in NZ and then expanded upon in Australia, the UK and USA in military engineering and construction. He initially worked part-time whilst studying and training in these fields. Joe was conscripted into the NZ Army in 1969, joining the Territorial and then Regular Forces in the Corps of Royal NZ Engineers, retiring in 1991 as a Lieutenant Colonel (Director of Land and Works – Engineering). He then joined the Electricity Corporation of NZ ("Electricorp") as a Market Development Manager until 1993, when he joined Massey University. First as Institute Manager of the Institute for Executive Development (now Graduate School of Business, running the MBA and other similar executive programmes) and then in 1996, as the University's Property Manager. He continued on as Facilities Management Director and then Director of Strategic Facilities Management, before retiring in 2008. His second "retirement" was to take up an interest in construction industry performance and productivity improvement, as well as related industry research and health and safety improvement in NZ.
Now Joe is an independent consultant and construction industry facilitator and mentor; trying to be semi-retired, but still remaining very involved!