Construction Clients' Group
Members
Will your logo be next?
EFFECTIVE TEAM COMMUNICATION
"Effective Team Communication Workshops really opened my eyes,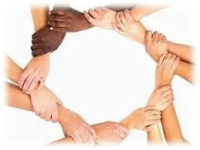 helping me to really understand that everyone needs a voice
and everyone needs the opportunity to be heard.
Behaviours in others can be misleading as we all interpret them differently,
having a clear verbal understanding, factual understanding of your team
needs/wants is crucial in finding a path to a successful team."
Anita Hunter, Fulton Hogan

DAY 1: Communicating with Influence
Our aim is to develop your influencing skills by understanding personality traits and how different personalities influence each other. You will understand the importance of questioning to gain information and learn how to approach a difficult situation with honest feedback, to keep people engaged, to improve performance and behaviours.
DAY 2: Negotiating your way through Conflict
You will understand your personal conflict management style and learn how to identify the early
warning signs and causes of conflict so it is easier to resolve issues early.
You will be given tools for intervention strategies and learn an easy negotiation methods

Further endorsements
Ryan Chappell, NZ Business Development Manager WebFM
"The Effective Team Communication Workshops, help me understand my personality type, this in turn this has help me understand how my personality may clash with other peoples. This gave me the tools to better deal with these different people when different situations arise. I would recommend this workshop for anyone who wanted to communicate and understand themselves better. "
For more information, or to discuss a customised in-house training programme, please contact us, on events@constructing.co.nz
Constructing Excellence training courses, workshops and events may be considered for contributing to a recognised Continuing Professional Development (CPD) scheme as part of personal development. Participants should check their individual scheme requirements.